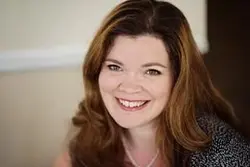 Are you looking to work through marriage struggles, anxiety issues, grief, or behavior problems with your teenage daughter? Do you feel lost and alone in your suffering? Let one of our counselors help you work through your struggle and find peace. When looking for a counselor you want an ethical person who works in a caring, culturally sensitive and confidential manner. You want a safe, non-threatening environment. Let JM Counseling help you to lead a more fulfilled and happier life using the most updated and appropriate styles of therapy individualized to your needs and preference.

Allow one of our highly trained counselors to help you uncover your true potential and lead a life that is satisfying and happy. While we can't change difficult situations of the past, we can work together to better understand and resolve those issues as well as current challenges in your life. By applying complementary therapy approaches and techniques, we will unearth long-standing behavior patterns or negative perceptions that may be holding you back from experiencing a more fulfilling and meaningful life.

If you're looking for extra support and guidance through a challenging situation or you're just ready to move in a new direction in your life, We look forward to working with you to achieve your goals.

Call me at 407-782-4848 or email [email protected] for a therapy consultation today!

Click here to log in to the JM Counseling portal
Client Portal