Rates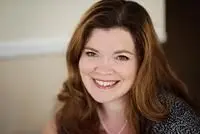 See what people are saying about JM Counseling therapists.
Full rate info is listed below.

What people say about Jennifer Magbanua, LMFT :

" When I first saw Jennifer I thought, 'how is this young girl going to help me?' I was pleasantly surprised at her level of insight and caring. She helped me see that it was alright
to feel how I felt and I will never forget it." Adult female, Individual counseling

"I never felt like someone got how I am feeling until talking to Jennifer." Teen Male, Individual therapy

"My husband and I both felt supported and understood by Jennifer and she helped us to do that for each other." Adult Female, Couples therapy

"I know Jennifer really cares about me." Teen female, Individual

"I like that Jennifer listens to me." young child, Family counseling
"With a caring ear, a well-rounded ability to see issues from different view points and an ability to push me (a stubborn Italian girl) past my comfort zone, Jennifer is the voice of reason I needed in my life to believe in myself, trust in my abilities, and sort through and OVERCOME real-life issues helping me to create the life I want instead of living a life stuck in the memories of past relationships, of pain, and of unfavorable circumstance. I spent a decade in relationships that tore me apart and another three with friends who really weren't friends at all looking back."

Adult female, Individual therapy
Rates

For Individual, couple or family counseling : $175 per 45-minute session with Jennifer Magbanua, LMFT. Discounted packages are available when paid in full - 10% for 10 sessions , 15% for 20 sessions and 20% for the purchase of all recommended sessions.
For intensive sessions: $700 for each 3 hour block of time. Must be scheduled in advance with partial payment of $350. Discounted packages can not be used for intensive sessions.

For annulment one time meeting: $350 for 45-minute session and completing and submitting all paperwork for the Diocese. Additional time is available to purchase.

For mediation : $250 per hour, set in 3 hour blocks, (750). Must pay half down ($375) to set appointment. Down payment is nonrefundable. The other half of the fee is due at the start of mediation. If the mediation runs over the time set, more time may be purchased.
For collaborative divorce - mental health neutral : $200 per hour, A 20 hour retainer is required prior to the start of the Collaborative process if no children are involved. If children are involved there is a 23 hour retainer required.
Insurance
Before deciding on insurance read the information on the insurance page . Services may be covered in part by your health insurance or employee benefit plan. Check your coverage carefully by asking the following questions:
Do I have mental health insurance benefits?

What is my deductible and has it been met?

How many sessions per year does my health insurance cover?

What is the coverage amount per therapy session?

Is approval required from my primary care physician?
Insurance is handled through out of network benefits. Full session payment is due at each session and a Superbill is provided each month, at your request, for you to submit to your insurance in order to be reimbursed according to your insurance policy benefits.

Payment
Cash, check and all major credit cards accepted for payment. Payment plans are also offered. Call for more information.

Cancellation Policy
If you do not show up for your scheduled therapy appointment or you have not notified us at least 24 hours in advance, you will be required to pay the full cost of the session.
Schedule Online
Request a therapy appointment online here .
Contact
Questions? Please contact us for further information by calling 407-782-4848.